Alcuni radar hanno idee sconosciute!
Radar dell'immondizia nel Canada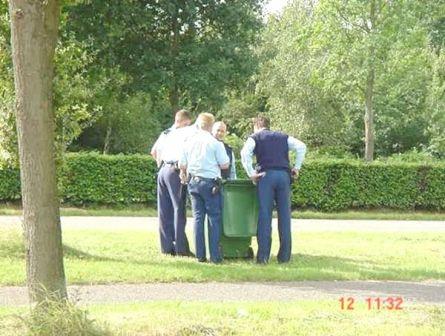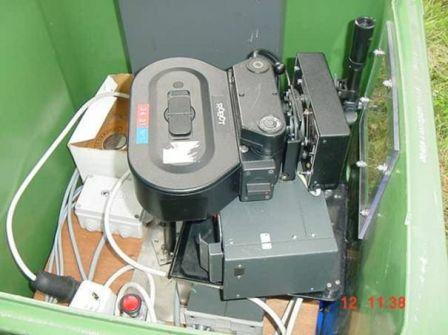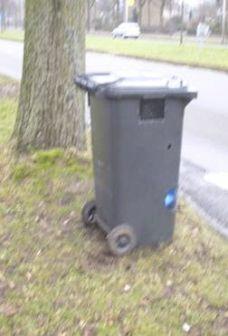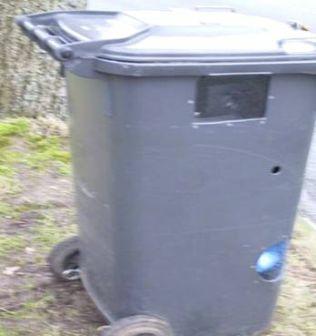 Gli ufficiali di polizia in questa vicinanza piacevole stanno controllando la loro nuova presa: un radar dell'immondizia.
Radar dell'immondizia in Germania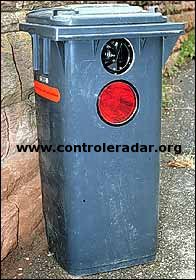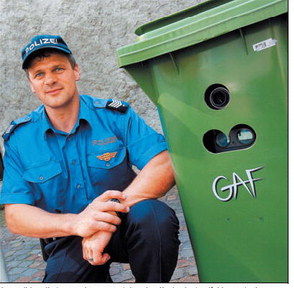 Modelli differenti del radar, la stessa merda.
Gli automobilisti sono informati: gli scomparti tedeschi dell'immondizia sono radar!
Radar dell'immondizia in Australia
Nessun immagini disponibili di quelle australiane, ma controllo fuori che cosa il governo australiano del sud dice circa i nuovi radar di velocità dell'immondizia:
Acting Transport Minister Paul Holloway says police and Transport SA will begin trialling the wheelie bin cameras in locations where it is too dangerous to mount a speed camera in a car.

Mr Holloway says the State Government's aim is to reduce the road toll.

"We do have a particularly poor record [and] we were the worst of all the states when this Government came to office," he said.

"We do need to continue to work and look, this new trial of putting a camera in a wheelie bin is just one way in which we can add to the armoury of police."
Radar svizzero
Svizzero, terra di pace, in cui le macchine fotografiche di pace, er, i radar sono verniciate nei colori dei amblems nazionali… Mucche e formaggio!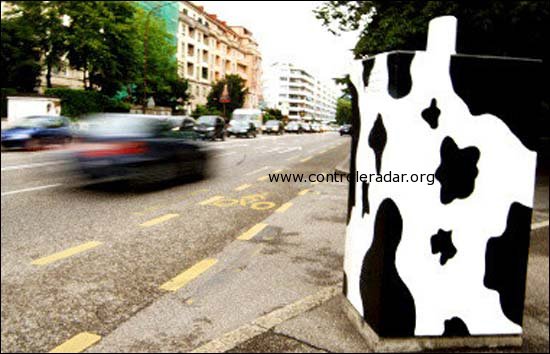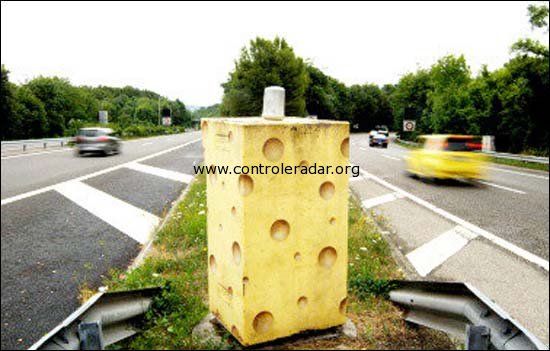 Quei radar sono bei! :)